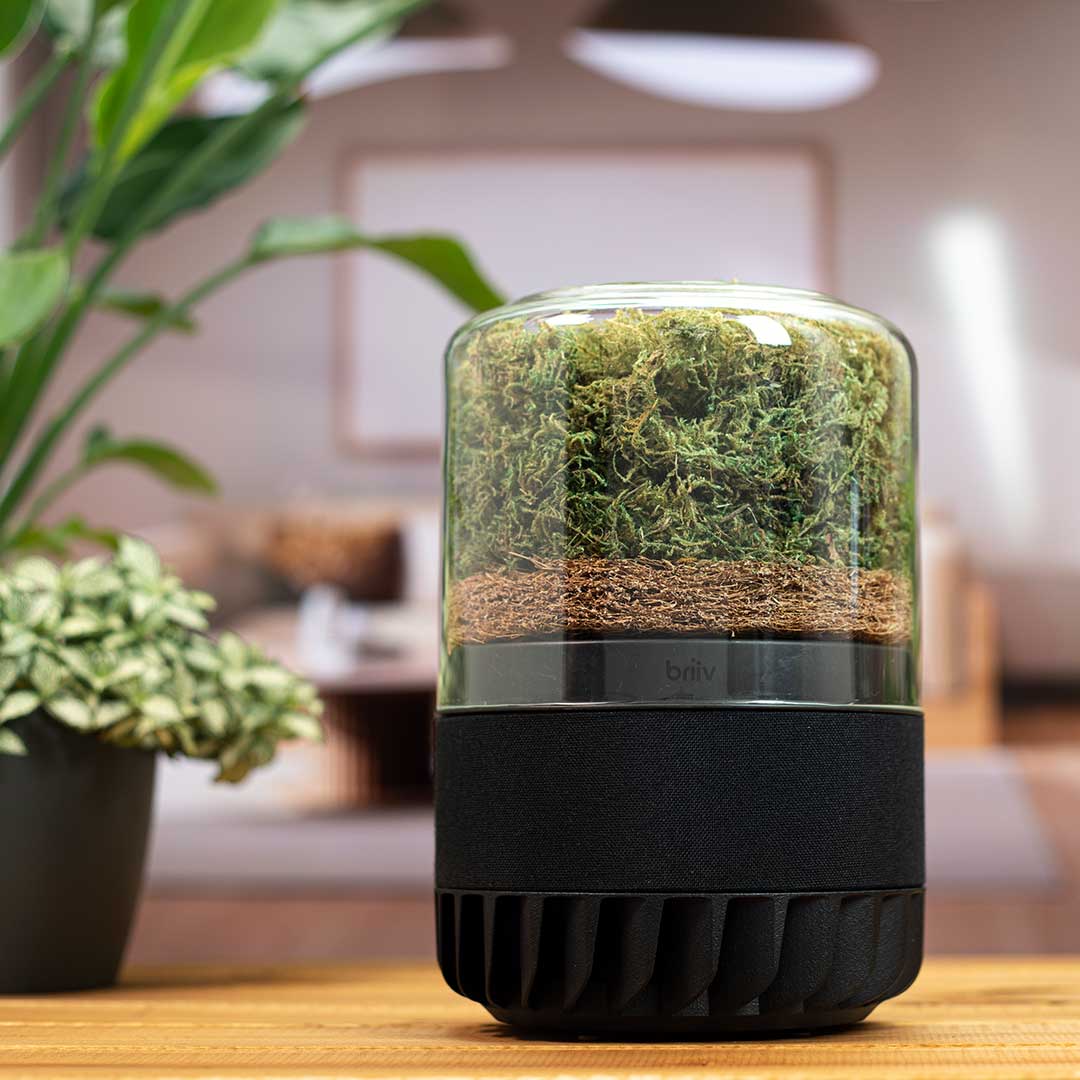 Briiv Pro | Unlock The Power Of Plants
The only intelligent air quality system that looks after your entire home, keeping you and your family healthy.
Now available for Pre-Order, Click the link below to reserve and find out more on our campaign page
Pre-Order Now On Kickstarter
Create An Air Quality System Like No Other
Build a complete air quality system in your home or office. Briiv Pro links together with other Briiv units to create a smart air monitoring system, that works to improve your entire home's air quality like no other air purifier.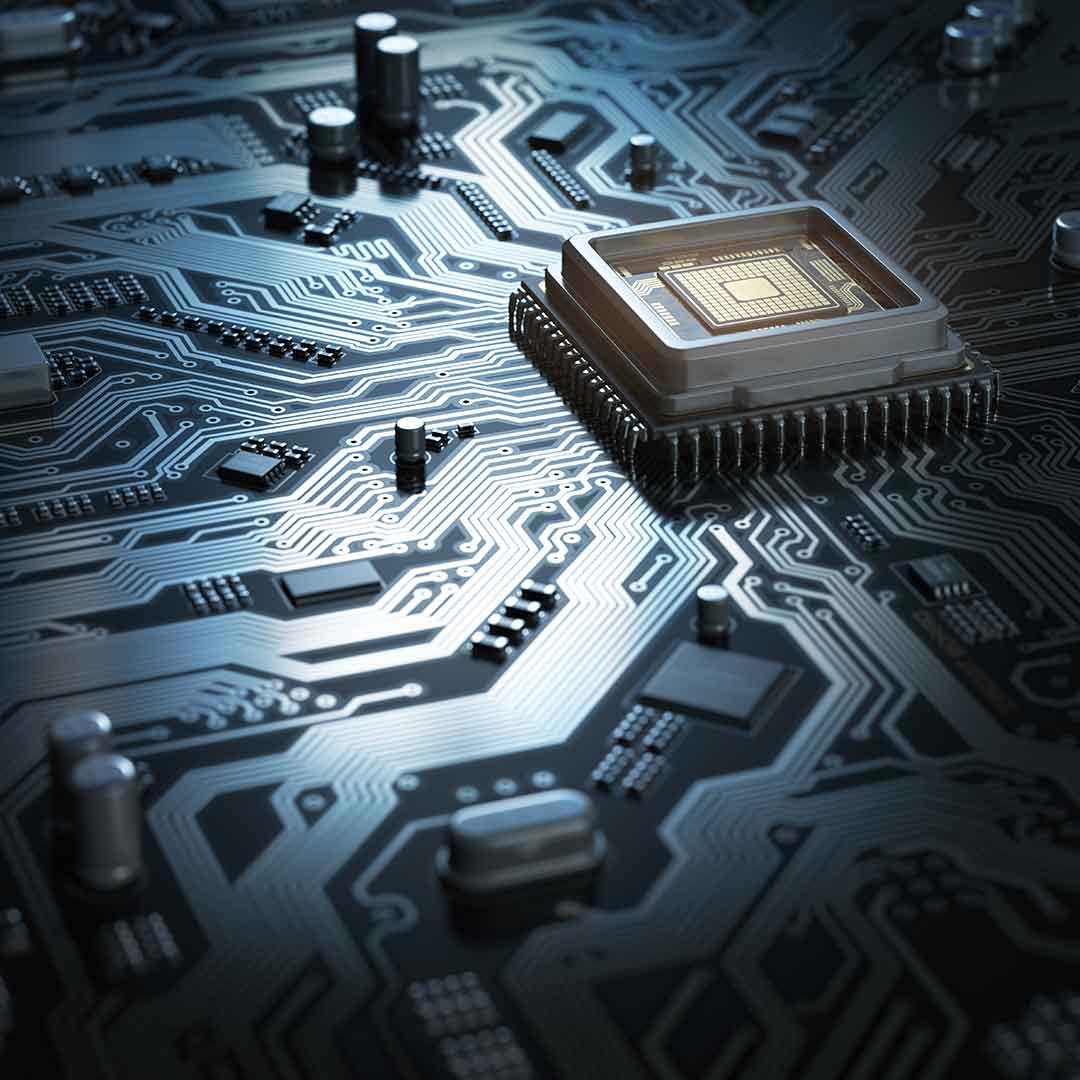 The World's First AI Powered Air Purifier
Driven by the latest technology and harnessing a unique AI machine learning algorithm, Briiv Pro isn't just an award-winning air purifier, it's also the most advanced air quality monitoring system on the planet.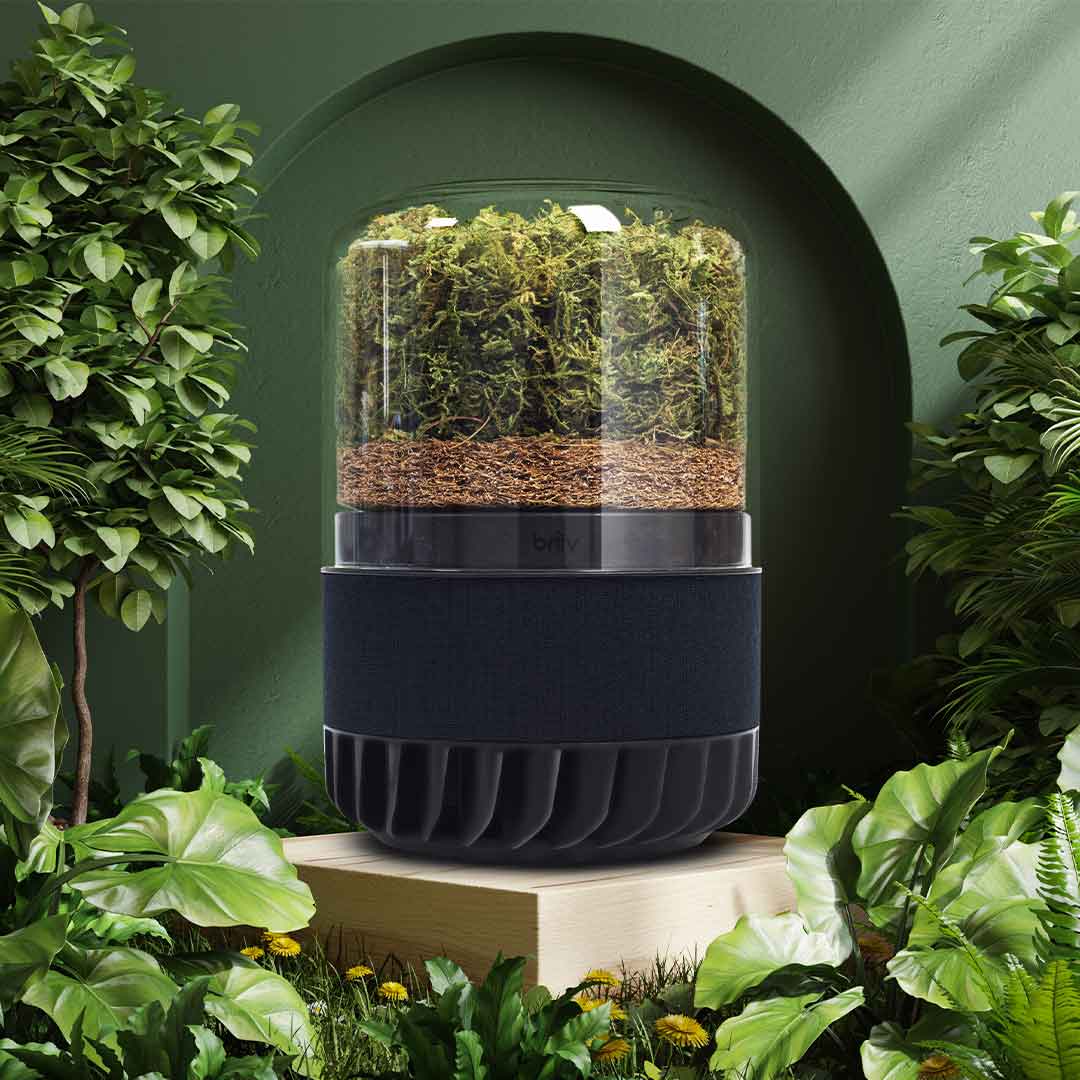 The Most Sustainable Air Filter On Earth
Beyond plastics.
Briiv Pro is crafted from a unique blend of waste potato and rice husks, and our filters of naturally dried moss and coconut husks are completely biodegradable at home!
We use less traditional plastics than any other electronic product in existence to make a powerful new air filter that is good for you, and the planet.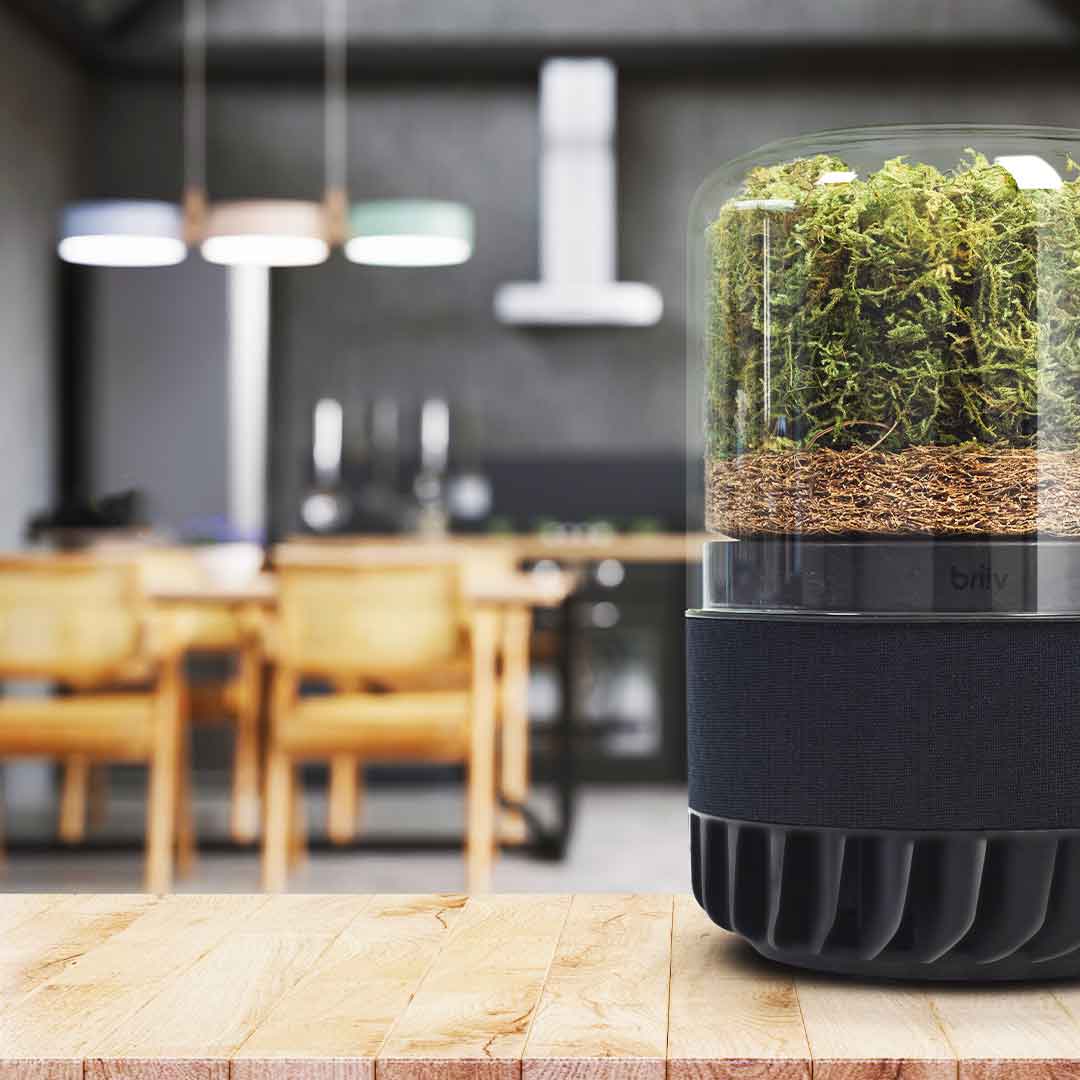 The All-In-One Air Purifier
Know what's in your air and do something about it. The second generation Briiv is much more powerful and comes with advanced features as standard.
Canary mode automatically senses poor air quality and cleans your space when it's needed.
Hive mode connects and controls multiple Briiv units and looks after your entire home.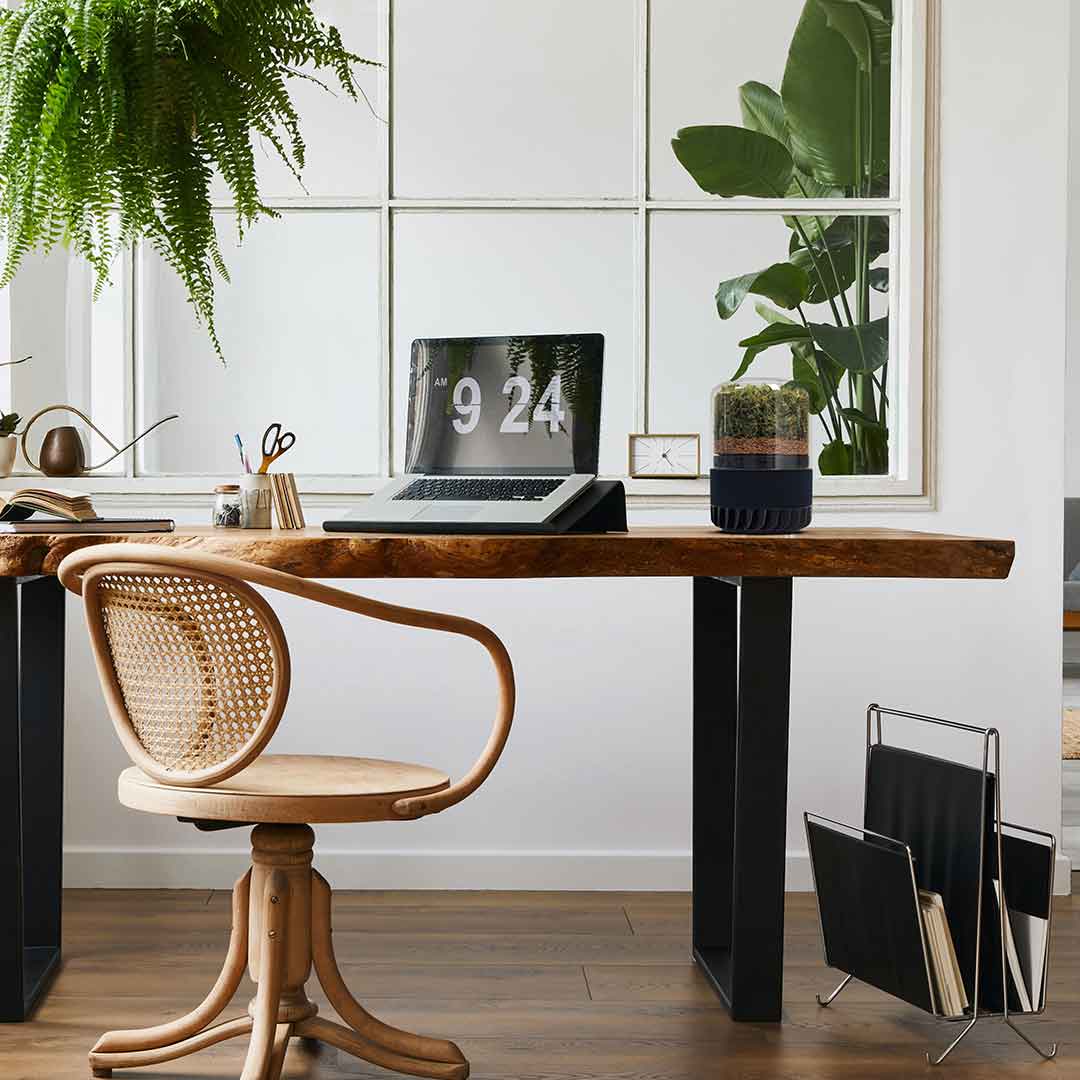 Improve Your Cognitive Health
Air pollutants have a noticeable detrimental effect on brain function. Take control of your focus with Briiv Pro.
Briiv Pro creates a bubble of clean air, perfect for your home office.
Briiv Removes Pollutants From Your Home
Our Briiv Pro filters are made up of:
Moss filter for PM10
Coconut Filter for PM5.0
Nano Matrix filter for PM2.5 and VOC's
The filters in Briiv Pro will remove everything from pet dander all the way to fine particulates, ensuring the air in your home is always clean and healthy.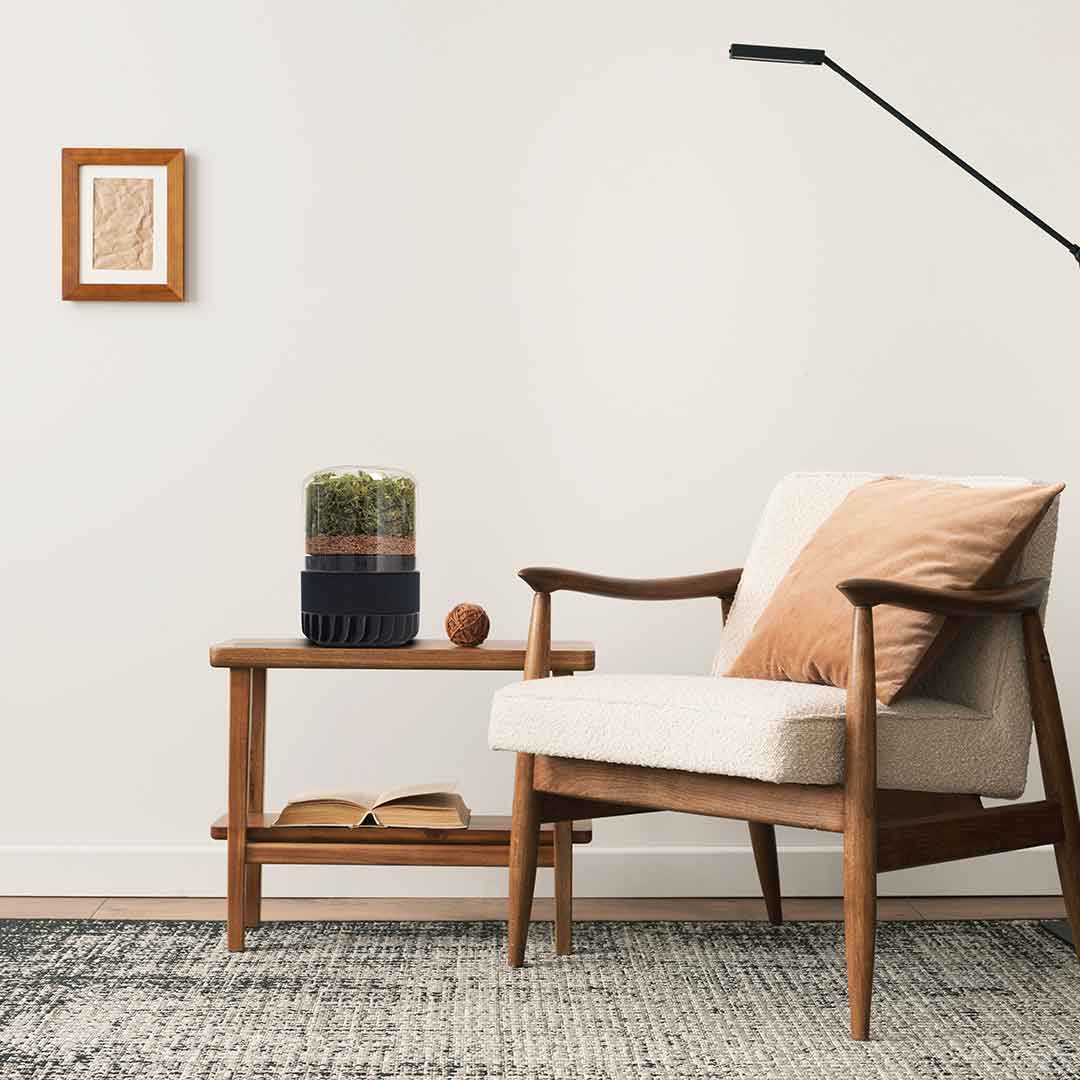 Multi-Award Winning Design
A different approach to design. Briiv embraces biophilic principles and brings the outdoors in, adding a sense of calm to your environment. 
Briiv has won five international design awards, including the Red Dot Award and the A' Design Award for our unique and visually stunning approach to design.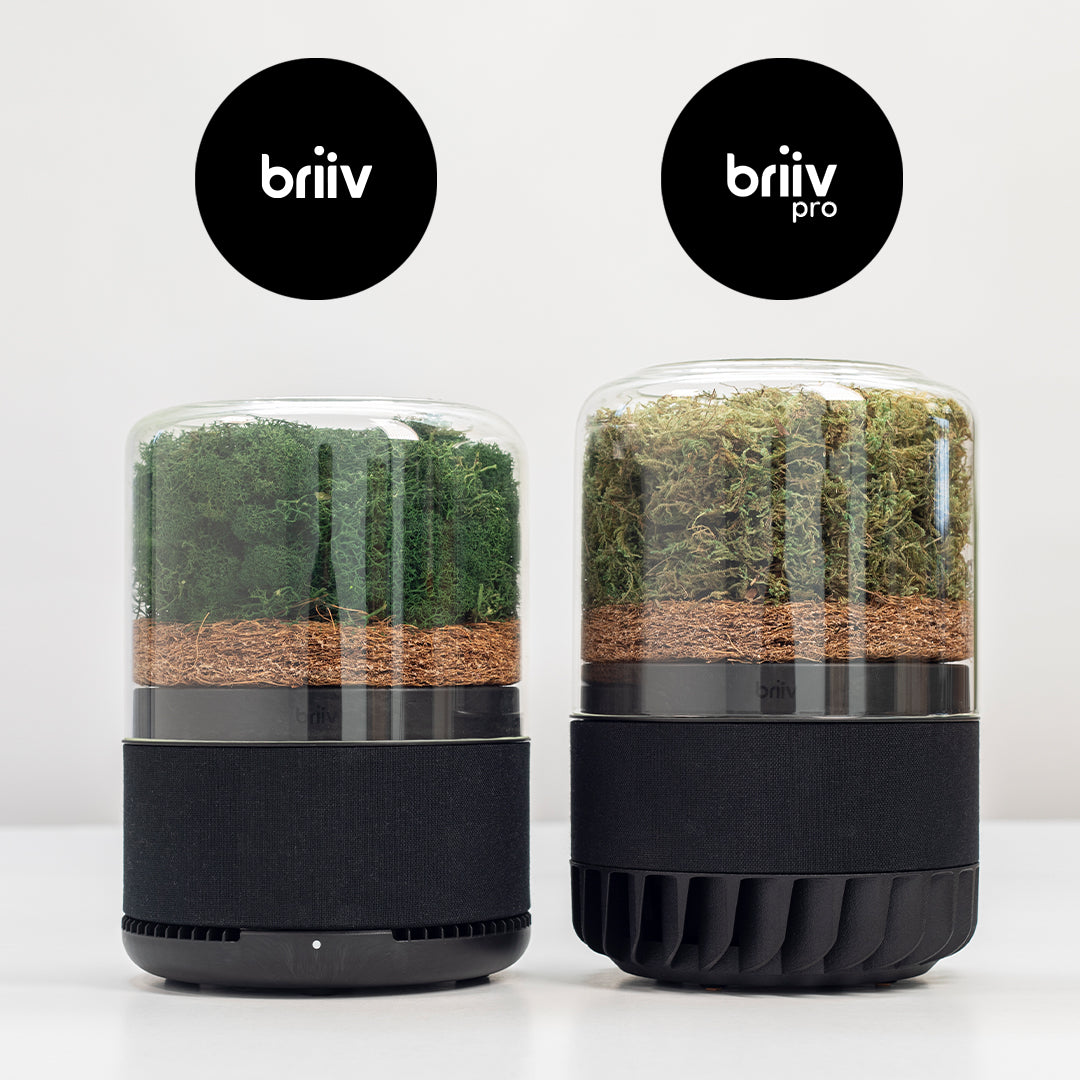 This Isn't Our First Rodeo!
We've taken years of testing and customer feedback, building on the tried and tested technology that we have developed and patented.
We've taken that feedback and introduced improved airflow, smart sensors and new filter materials to make Briiv Pro the most advanced plant powered air filter that we know will create a safer home for you and your family.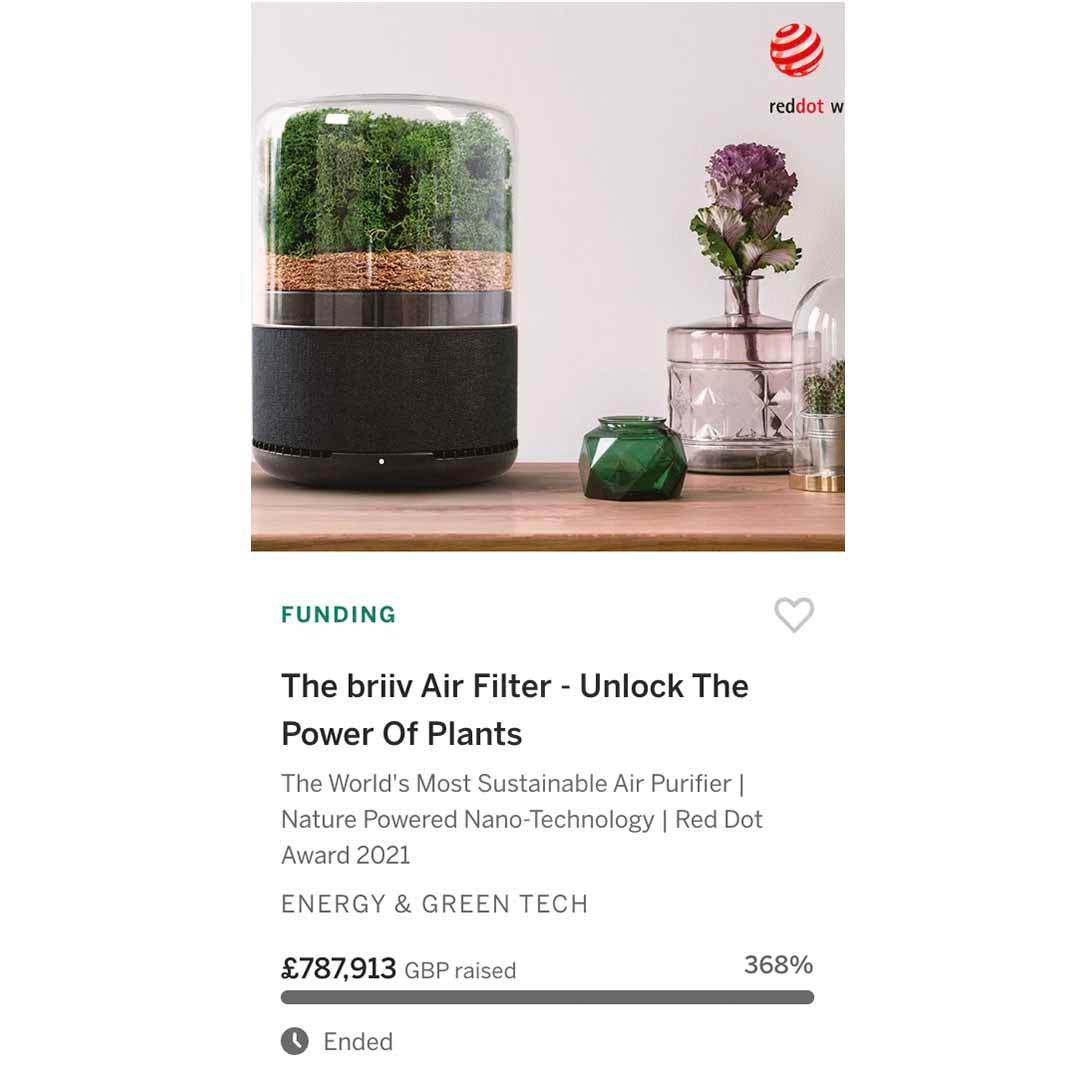 Our Crowdfunding Journey
Originally supported by over 2000 backers, we started our Journey in 2020 and since then have gone on to ship over 10,000 Briiv units all over the world, completely funded by individuals like you.
Join a community of dedicated people that care about the planet and the air that we breathe.
Briiv Pro Pre-Order is now available
Now available for Pre-Order, Click the link below to reserve and find out more on our campaign page